Belonging
by Robin Lee Hatcher is the first book in Where The Heart Lives series. The story takes place in the early 1880's. The second book,
Betrayal
, is in my hands as well but I haven't read it yet. It takes place in the late 1890's. After I do read it, I will update this blog post because I also have additional copies to give away!! Whoo hoo!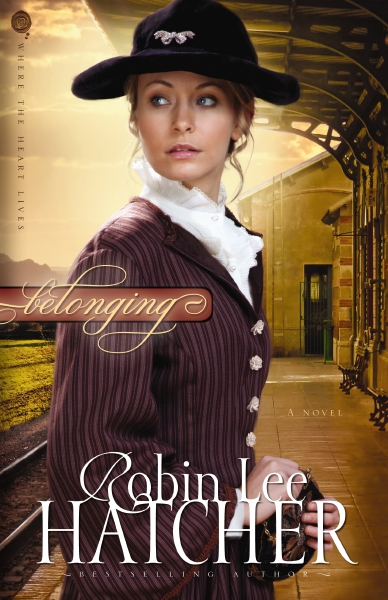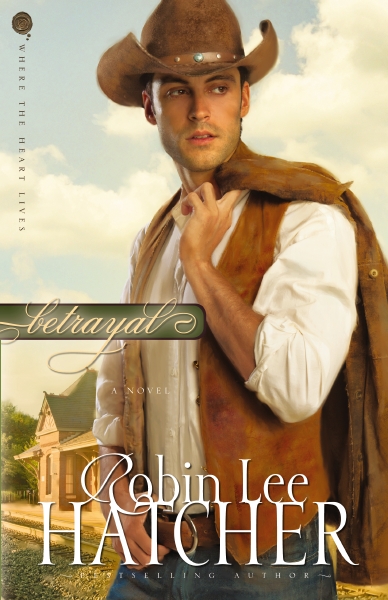 When Felicia was a young girl, her mother died, her father was no where around, and so she, her younger sister and older brother were placed in "Dr. Cray's Asylum for Little Wanderers" in Chicago, Illinois. From there, they are put on a train and end up separated as different families at different train stops take them in.
Felicia ends up with the Kristoffersen family. They don't treat her badly but they don't shower her with love either. After they die she finds out from a cousin that they never did adopt her so she is now free to leave but also has to have a way to support herself.
She moves to Frenchman's Bluff, Idaho, to take on a teaching position. Here she meets a new friend, Mrs. Kathleen Summerville, a widow who lives with her two children and her overbearing, controlling, mother-in-law. She also meets her landlord, Mr. Colin Murphy and his daughter Charity. Colin is widowed as well. Colin and Kathleen are a good match for each other - if you consider convenience a "good match."
The story is mainly about Felicia, Colin, and Kathleen, but Oscar Jacobson comes into the picture and what he does is awesome!
Stay tuned for book two....
Ok. I'm back to give you the run down on Betrayal. This story is all about Felicia's brother, Hugh Brennan, and his life after he came to know the Lord. It does have some flashbacks but for the most part it deals with his current life. Also of importance is Julia Grace, a widow with her own issues. She is a rancher and Hugh, a drifter, shows up in time to help her with a few chores until she sells some cattle. Now this story was more focused on these two than I preferred, but it was a good read. If you like reading Christian fiction, I would imagine you'd like reading these books, so feel free to enter the Rafflecopter Giveaway below. :)
a Rafflecopter giveaway
I received these books for free from Zondervan. All opinions are my own. No other compensation was received or expected.