I reviewed
Speekee TV / FastTrack
and want to share my thoughts with you.
First off, I have reviewed Speekee TV before and liked it then so I knew I'd like it again. If you're so inclined, you can read my post from my previous blog by clicking on this
link
. But, don't feel like you have to as I will include all you need to know in this blog post. :)
Speekee TV
is lead by Speekee, a purple puppet (seen below). His goal is to teach children ages two to ten Spanish by using real life videos in Spanish. English subtitles are available. The music is catchy. I have even caught my fourteen year old singing along. :)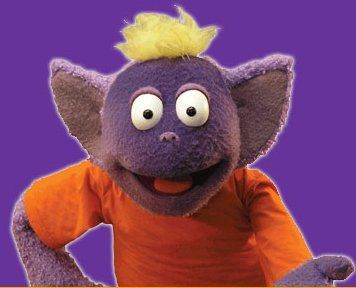 FastTrack is a 40 week suggested plan to help your child learn the language. All you have to do is sign up with your email address and they will send you weekly emails with detailed information. Each week includes a link to take you to the website detailing all the information that is included in the email. Suggestions for four activities to use in order to enhance the learning experience, worksheets, and other downloads are all included.
The cost is $7.50 (U.S.) per month, $60 per year. You can try it for free for two weeks and see if you like it. To do so, click
here
.
Do we like it? I do. :) My kids (ages 9, 12, 14) weren't as interested as they were before though. However, just like eating their green veggies, parent's know best and
I
recommend the program.
Be sure to click on the banner below to read the reviews from my crewmates!
Disclaimer: As a member of the TOS Crew, I received this product, at no cost to me, in exchange for my honest review. All opinions are mine.